Leerplichtgids
Thuisonderwijs in Nederland & thuiszitters
Thuisonderwijs of een tijdelijke oplossing vinden voor een thuiszitter kan soms aanvoelen als het betreden van een doolhof. Het kan een uitdaging zijn om je weg te vinden door de wirwar van regels, voorschriften, mogelijkheden en onmogelijkheden. En dat is precies waar wij inspringen. EigenReis heeft deze leerplichtgids gecreëerd om het pad te verlichten en je te begeleiden op je reis door het onderwijslandschap.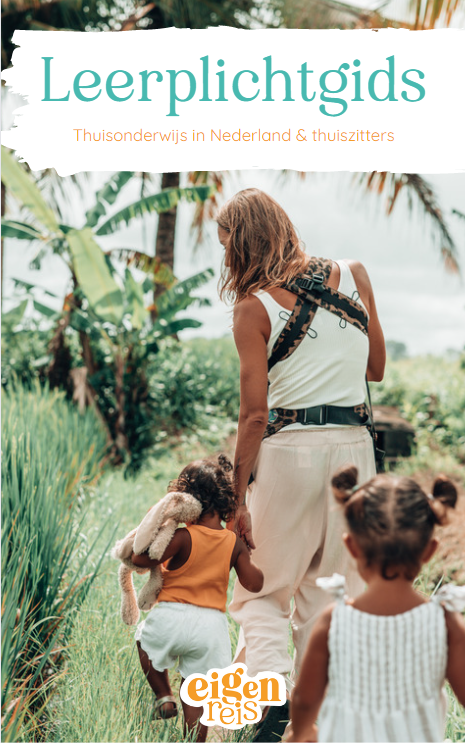 Leerplichtgids
Buitenland met leerplichtige kinderen
Ontdek de wereld met jouw gezin en behoud de keuzevrijheid voor onderwijs. Deze EigenReis Leerplichtgids helpt je grip te krijgen op de regels en mogelijkheden. Transformeer de wereld tot je klaslokaal tijdens je reis, of kies voor een vaste locatie. Realiseer jouw droomleven op jouw voorwaarden met deze gids!